Outdoor Education Surfing
At Victor Harbor Aquatics we are well versed in facilitating Stage 1 and Stage 2 Outdoor Education surfing expeditions. Contact the centre for more information.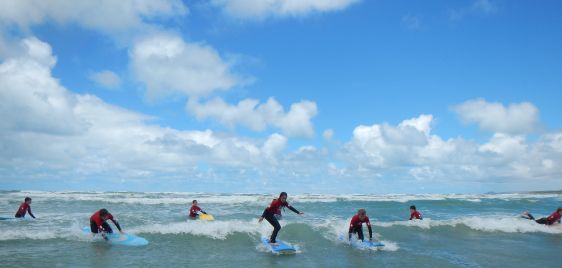 After School Surfing
We are lucky to have some of the best venues at Middleton, South Australia, for teaching all levels of surfing, from beginner to advanced and everything in between.
READ MORE...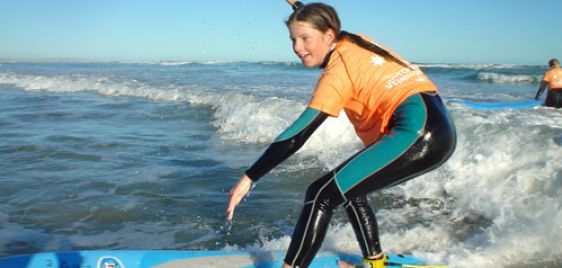 Introductory Kayaking at Encounter Lakes
Introductory kayaking lesson being conducted by our qualified instructors at Encounter Lakes.
READ MORE...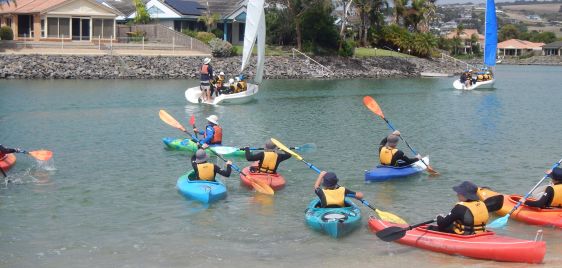 Bodyboarding for beginners
Students enjoying their first bodyboarding experience at the picturesque Horseshoe Bay, the perfect venue for beginner bodyboaders.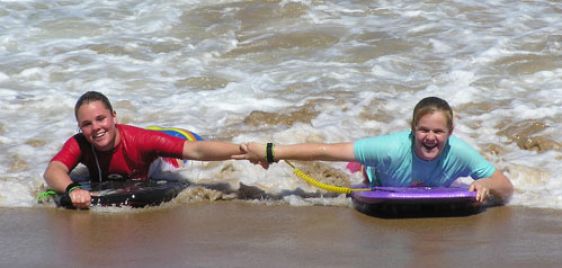 Welcome
Based at Victor Harbor R-7 School, Victor Harbor DE Aquatic Centre (VHAC) was the first in the state having been established in 1975.
VHAC serves both private and government schools statewide offering a range of aquatic programs to suit students in Years 6 through to 12.
Instructor-In-Charge, Shane Ellis and Assistant Instructor-In-Charge, Janette Rix coordinate the programmes which are conducted by a team of 25 or more qualified instructors.
Victor Harbor Aquatics is a totally mobile centre using a fleet of 18 trailers to transport equipment to venues, at times with 3 programs running at 3 locations simualtaneously!
Programs are conducted at various locations across the South Coast ranging from Encounter Lakes to South Lakes, Goolwa and the Coorong. Please note: Daily locations are dependent on client and safety needs.
Sun Safe Aware
Victor Harbor Aquatic Centre policy is that all students participating in aquatics must have a HAT, SHIRT and SUNSCREEN to protect them from the sun. See more under Policies.