Outdoor Education Surfing
At Victor Harbor Aquatics we are well versed in facilitating Stage 1 and Stage 2 Outdoor Education surfing expeditions. Contact the centre for more information.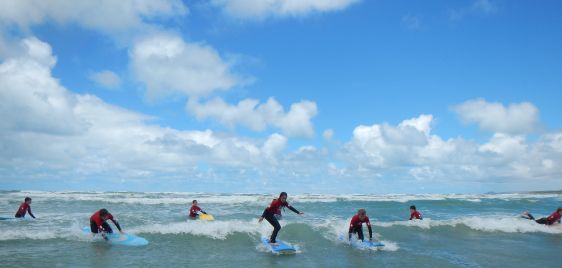 After School Surfing
We are lucky to have some of the best venues at Middleton, South Australia, for teaching all levels of surfing, from beginner to advanced and everything in between.
READ MORE...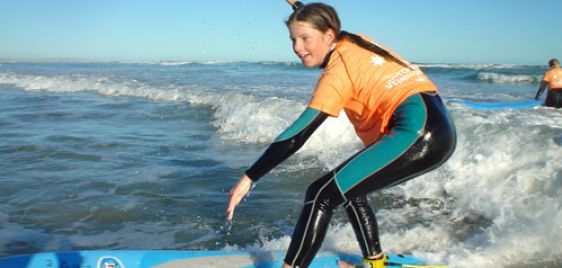 Introductory Kayaking at Encounter Lakes
Introductory kayaking lesson being conducted by our qualified instructors at Encounter Lakes.
READ MORE...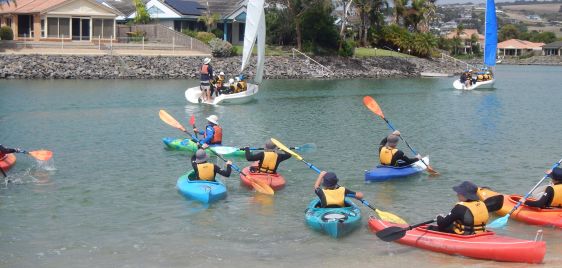 Bodyboarding for beginners
Students enjoying their first bodyboarding experience at the picturesque Horseshoe Bay, the perfect venue for beginner bodyboaders.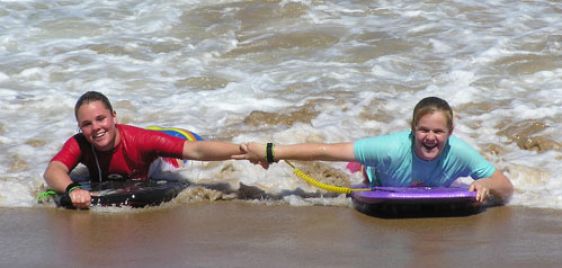 Our Program List
The Aquatic Activities for which we can facilitate programs are listed below for years 6-12:
Sailing

Windsurfing

Kayaking

Snorkelling

Surfing

Bodyboarding

Fishing

Aquatics - Students with Disabilities

Small boat handling

Water safety

Outdoor Education Camps e.g. Coorong, Glenelg River and Riverland (Years 10-12)
Aquatics Programs available for SACE students 
Here at Victor Harbor Aquatics we are able to facilitate practical activities/expeditions for a range of SACE subjects.

SACE Subjects we can facilitate for Stages 1 & 2: 
Outdoor Education  
Physical Education 
Integrated Studies  
Marine Studies 
Biology 
Geography  

- If your chosen SACE subject is not listed and believe an Aquatics program would enhance the learning opportunities of your students, please contact IC Shane Ellis by phone of email. 
 
Activities Available: 
Surfing  
Kayaking 
Snorkelling 
Canoeing  
Windsurfing  
Sailing  
 
Recent curriculum changes in Physical Education and Outdoor Education (2019 & 2020) 
Aquatics programs are still accessible to the same degree with the changes in the SACE curriculum. Please contact the centre to find out how our aquatics programs can be utilised to help your students achieve their goals. Aquatics Programs have already been carried out with the recent PE and Outdoor Education curriculums and have given students great opportunity to achieve and grow in their assessment tasks.