Outdoor Education Surfing
At Victor Harbor Aquatics we are well versed in facilitating Stage 1 and Stage 2 Outdoor Education surfing expeditions. Contact the centre for more information.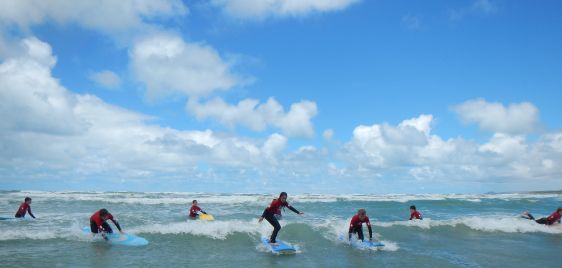 After School Surfing
We are lucky to have some of the best venues at Middleton, South Australia, for teaching all levels of surfing, from beginner to advanced and everything in between.
READ MORE...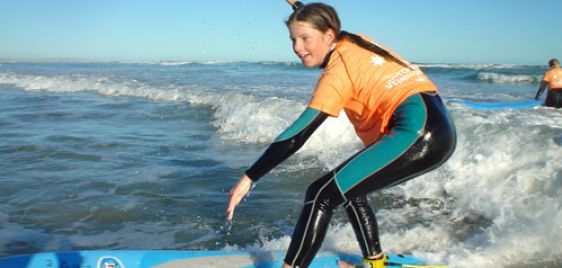 Introductory Kayaking at Encounter Lakes
Introductory kayaking lesson being conducted by our qualified instructors at Encounter Lakes.
READ MORE...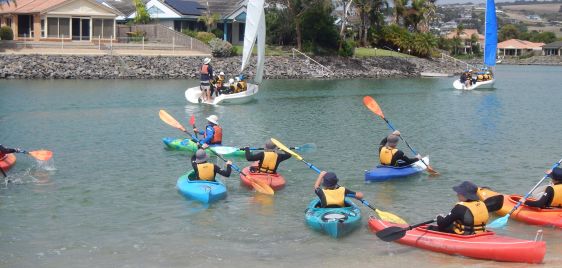 Bodyboarding for beginners
Students enjoying their first bodyboarding experience at the picturesque Horseshoe Bay, the perfect venue for beginner bodyboaders.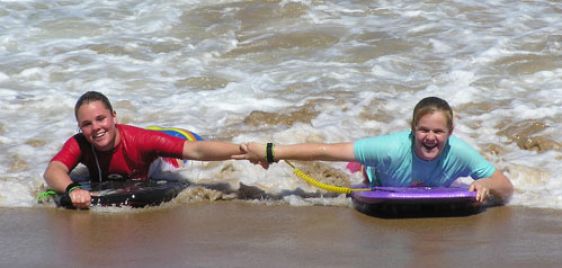 About Us
Victor Harbor DE Aquatic Centre is based at Victor Harbor R-7 School. The Aquatic Centre was the first in the state and has been in operation since 1975, serving both private and government schools statewide.
Instructor In Charge, Shane Ellis, and Assistant Instructor In Charge, Janette Rix, coordinate the Centre's programs supported by up to 25 Instructors, who are casual employees of the Department of Education.
The Centre is self-funded in terms of equipment, storage facilities and materials. It generates income to cover these costs through a $3.30 GST inclusive levy per student per 1.5 hour session.
Mission Statement
Victor Harbor DE Aquatic Centre is based at Victor Harbor R-7 School in one of South Australia's premier tourist resort destinations, the Fleurieu Peninsula.
Aquatic activities are conducted by qualified local instructors with a comprehensive knowledge of the Peninsula. A broad range of aquatic activities are conducted at venues across the South Coast and tailored to client needs.
The principal aim of the Centre is to provide a safe and unique learning experience to be enjoyed by students and staff.